Shirts
Camicia su misura tessuto Twill micro riga nero
€ 69,0
Il tessuto Twill Micro Riga Nero è la quintessenza della classe e della sobrietà, perfetto per coloro che cercano un look sofisticato e senza tempo.
Il twill è un tessuto di alta qualità, noto per la sua resistenza e la sua trama diagonale distintiva. Questa trama conferisce alla camicia un aspetto elegante e un tocco di raffinatezza.
Il colore nero è un classico intramontabile, simbolo di stile e sobrietà.
Colletto: Scott
Abbottonatura: Classica
Manica: Lunga
Polsino: Stondato
Taschino: No
Cugni: No
Taglio: normal fit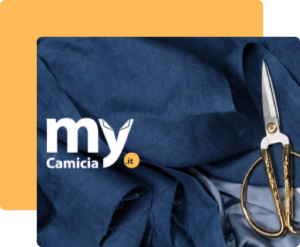 What is MyCamicia?
MyCamicia is the revolutionary new way to buy bespoke shirts online. Choose from dozens of fabrics, customize your shirt, take the measurements with the help of our algorithm and we will make the garment in our artisan tailor's shop directly for you!