Create your tailored shirt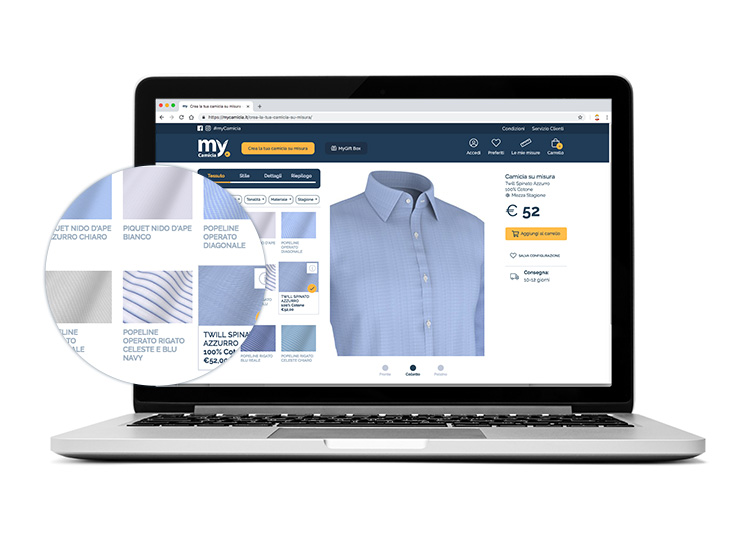 1. Choose the fabric
Choose the fabric and personalize the color and the motif of your shirt.
---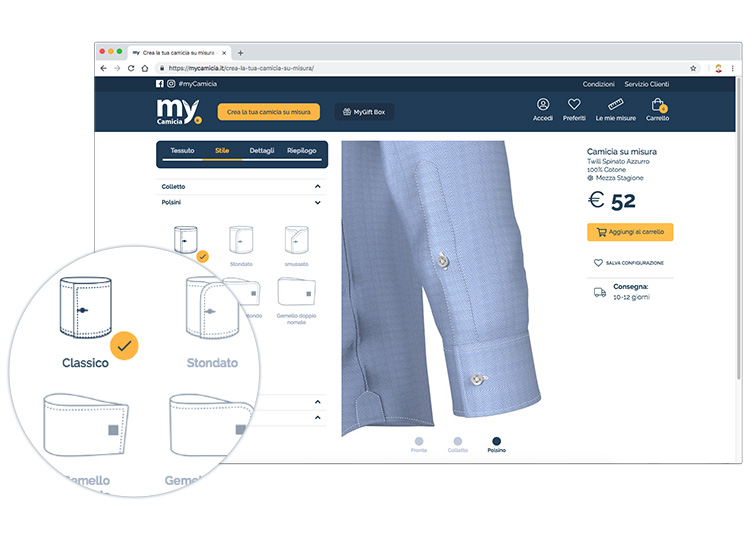 2. Customize your style
Choose the style of the collar, cuff, placket and other details.
---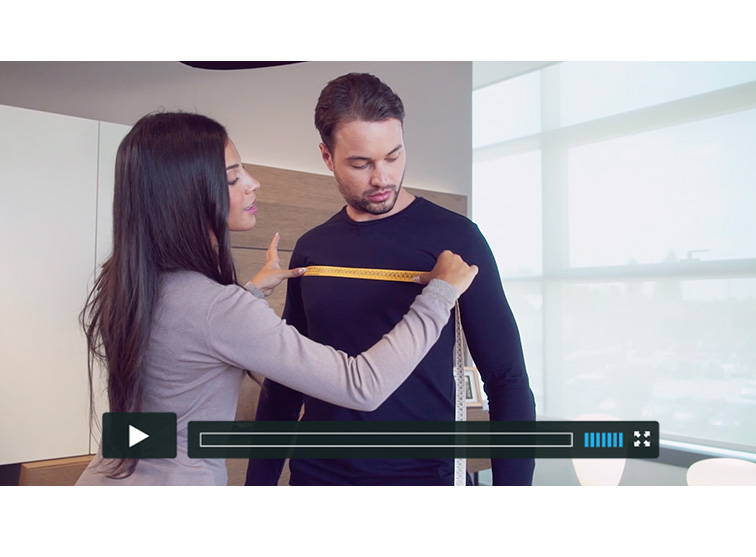 3. Take your measurements
Follow our tutorials that will help you to take your measurements with few, simple steps.
---

When will you receive it?
The average delivery time is 12 hours.
---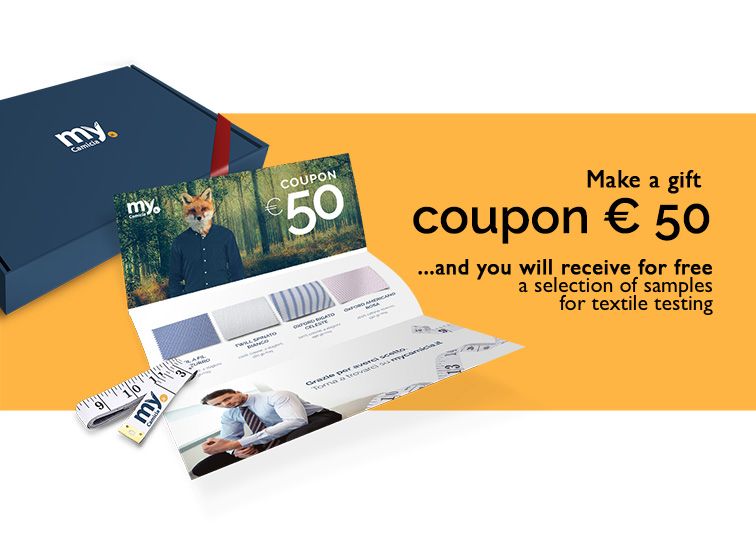 Donate a tailored shirt
Donate a MyGift Box, you will receive a 50€ coupon, a free selection of samples for textile testing and a tailoring tape. All of them in an elegant box, ready to be a beautiful gift.