Shirts
Camicia su misura tessuto Royal Oxford bianco
€ 82,0
La lavorazione di questo tessuto è la medesima dell'Oxford, utilizzando però dei filati molto più sottili. Così il tessuto diventa più morbido, caratterizzato da un effetto seta che lo rende anche più pregiato. Inoltre non si usano filati di colori diversi, ma tutti della stessa tinta: così si crea un riflesso garbato che mette in rilievo la particolare lavorazione del Royal Oxford.
Queste caratteristiche lo rendono perfetto per l'outfit formale e anche per l'ufficio.
Colletto: Thomas
Polsino: gemello normale doppio
Abbottonatura: alla francese
Taglio: normal fit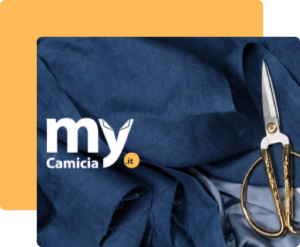 What is MyCamicia?
MyCamicia is the revolutionary new way to buy bespoke shirts online. Choose from dozens of fabrics, customize your shirt, take the measurements with the help of our algorithm and we will make the garment in our artisan tailor's shop directly for you!