Shirts
Camicia su misura tessuto Popeline operato diagonale azzurro pervinca
€ 69,0
Benvenuti nel mondo dell'eleganza sartoriale con la nostra esclusiva camicia in tessuto Popeline Operato Diagonale Azzurro Pervinca. Questo tessuto pregiato è la scelta perfetta per chi cerca un capo di abbigliamento sofisticato, raffinato e dall'inconfondibile allure.
Il Popeline Operato Diagonale è sinonimo di qualità e stile senza compromessi. La sua trama fitta e resistente dona alla camicia una texture sottile ma resistente, ideale per chi desidera un look impeccabile in ogni occasione. La costruzione diagonale del tessuto aggiunge un tocco di originalità e dinamicità alla camicia, distinguendola con discrezione e raffinatezza.
Colletto: Alain
Abbottonatura: Alla francese
Manica: Lunga
Polsino: Gemello stondato
Taschino: No
Cugni: Si
Taglio: normal fit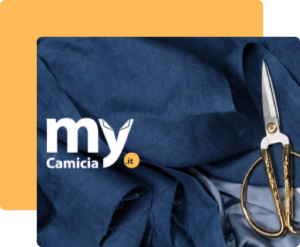 What is MyCamicia?
MyCamicia is the revolutionary new way to buy bespoke shirts online. Choose from dozens of fabrics, customize your shirt, take the measurements with the help of our algorithm and we will make the garment in our artisan tailor's shop directly for you!