Shirts
Camicia su misura tessuto Twill bianco
€ 73,5
Definizione di una particolare armatura del tessuto, in cui i fili vengono intrecciati diagonalmente. Per ottenere il tipico effetto spinato, la direzione dell'intreccio viene cambiata a intervalli regolari, creando una struttura a zigzag. La spina di pesce può essere leggera o pesante. Un tessuto quattro stagioni più formale che sportivo, molto facile la stiratura per la sua lavorazione.
Colletto: Bill
Polsino: stonato, 2 bottoni
Abbottonatura: classica
Taglio: normal fit con cugni
Taschino: si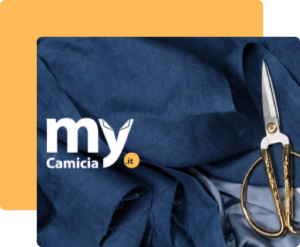 What is MyCamicia?
MyCamicia is the revolutionary new way to buy bespoke shirts online. Choose from dozens of fabrics, customize your shirt, take the measurements with the help of our algorithm and we will make the garment in our artisan tailor's shop directly for you!