Shirts
Camicia su misura tessuto Twill rigato banker nero
€ 69,0
Il twill rigato è un tessuto pregiato, caratterizzato dalla sua trama diagonale e dalle sottili righe che lo decorano. Questa trama conferisce alla camicia un aspetto raffinato e una texture distintiva, mentre la fibra di cotone garantisce un comfort senza pari.
Il colore nero è un classico intramontabile, simbolo di eleganza e raffinatezza. Questa tonalità di nero dona alla camicia un tocco di sobrietà e versatilità, perfetto per esprimere il tuo stile con autorevolezza e sicurezza.
La camicia in tessuto Twill Rigato Banker Nero è progettata con cura per garantire una vestibilità su misura e un comfort superiore.
Colletto: Scott
Abbottonatura: Classica
Manica: Lunga
Polsino: Stondato
Taschino: No
Cugni: Si
Taglio: normal fit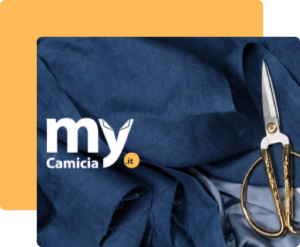 What is MyCamicia?
MyCamicia is the revolutionary new way to buy bespoke shirts online. Choose from dozens of fabrics, customize your shirt, take the measurements with the help of our algorithm and we will make the garment in our artisan tailor's shop directly for you!