Shirts
Camicia su misura tessuto Oxford Pinpoint a righe sangria
€ 79,0
Esplora la sublime raffinatezza del tessuto Oxford Pinpoint rigato "Sangria" per le tue camicie su misura. Questo pregiato tessuto è la quintessenza dell'eleganza, sapientemente intrecciato con filati di altissima qualità per offrirti un'esperienza di lusso senza eguali. La trama distintiva del tessuto Oxford Pinpoint conferisce alla camicia un aspetto sofisticato e una struttura sottile, rendendola ideale per le occasioni formali e informali. Le raffinate righe, dalla disposizione armoniosa, aggiungono un tocco di dinamismo e personalità al capo, catturando lo sguardo con il loro design intramontabile.
Colletto: Lee
Abbottonatura: Classica
Manica: Lunga
Polsino: Stondato
Taschino: Nessun Taschino
Cugni: Si
Taglio: normal fit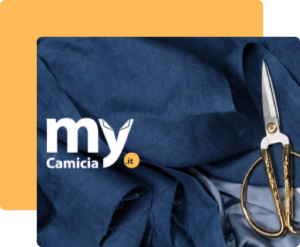 What is MyCamicia?
MyCamicia is the revolutionary new way to buy bespoke shirts online. Choose from dozens of fabrics, customize your shirt, take the measurements with the help of our algorithm and we will make the garment in our artisan tailor's shop directly for you!