Shirts
Camicia su misura tessuto Lino verde oliva
€ 69,0
Benvenuti nel paradiso della freschezza naturale con la nostra esclusiva camicia in tessuto Lino Verde Oliva. Questo tessuto è l'emblema dell'eleganza sottile e della raffinatezza ispirata alla natura, perfetto per coloro che cercano un look sofisticato e contemporaneo.
Il lino è una fibra naturale pregiata, nota per la sua leggerezza e traspirabilità. Questo tessuto dona alla camicia una sensazione di freschezza e comfort, ideale per affrontare le giornate calde con stile e naturalezza.
Il verde oliva aggiunge un tocco di originalità alla camicia, ispirato al magnifico spettacolo della natura.
Colletto: Arsène
Abbottonatura: Alla francese
Manica: Lunga
Polsino: Gemello classico
Taschino: No
Cugni: No
eTaglio: normal fit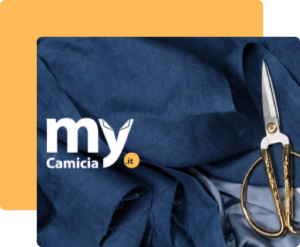 What is MyCamicia?
MyCamicia is the revolutionary new way to buy bespoke shirts online. Choose from dozens of fabrics, customize your shirt, take the measurements with the help of our algorithm and we will make the garment in our artisan tailor's shop directly for you!