Shirts
Camicia su misura tessuto lino-cotone rigato marinaro
€ 69,0
Il lino rigato è una scelta di classe, con una trama sottile e resistente che dona alla camicia un aspetto raffinato e leggero.
Le righe sottili ispirate allo stile marinaro aggiungono un tocco di originalità e vivacità a questa camicia. Le sfumature dei colori richiamano l'atmosfera del mare e del cielo durante una giornata di sole, offrendo un look elegante e distintivo con un tocco di freschezza marina.
Colletto: Lee
Abbottonatura: Classica
Manica: Lunga
Polsino: Stondato
Taschino: No
Cugni: No
Taglio: normal fit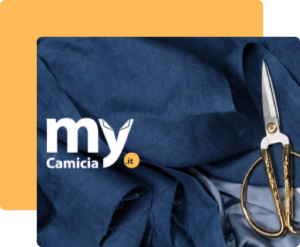 What is MyCamicia?
MyCamicia is the revolutionary new way to buy bespoke shirts online. Choose from dozens of fabrics, customize your shirt, take the measurements with the help of our algorithm and we will make the garment in our artisan tailor's shop directly for you!