Shirts
Camicia su misura tessuto Denim azzurro
€ 79,0
Il denim azzurro è un classico intramontabile, amato per la sua resistenza e caratteristico colore azzurro. Questo tessuto dona alla camicia un aspetto rilassato e informale, adatto per molteplici occasioni.
La camicia in Denim Azzurro è progettata per offrire una vestibilità comoda e uno stile alla moda. Più lavaggi subisce e più acquista personalità.
Colletto: Arsène
Abbottonatura: Alla francese
Manica: Lunga
Polsino: Smussato 2 bottoni
Taschino: No
Cugni: No
Taglio: normal fit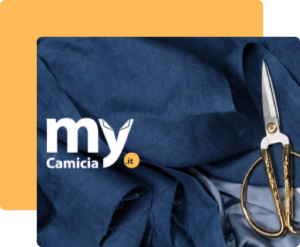 What is MyCamicia?
MyCamicia is the revolutionary new way to buy bespoke shirts online. Choose from dozens of fabrics, customize your shirt, take the measurements with the help of our algorithm and we will make the garment in our artisan tailor's shop directly for you!